Providers of Medical Assessments for Industry
With Over 30 Years of Experience
Company Medical Services (CMS) was established as a consulting Occupational Medicine practice founded in 1984 on the premise that "Healthy happy people are more productive". OH&S has evolved considerably over the past 36 years. It is no longer simply about safety and management of Workers Compensation claims nor is it any more the forum of numerous major industrial disputes. Informed employers now realise that healthy, happy people are indeed more productive. They appreciate that recruiting appropriate people and ensuring they are medically fit for and are well trained for jobs that are safe and ergonomically sound is a risk mitigation strategy that both enhances profitability and reduces costs.
This approach extends also to the establishment of corporate cultures that consider psychological, emotional and behavioural issues. These may lead to the development of Employee Assistance Programs and to the establishment and implementation of Drug & Alcohol Management Program (DAMP) and policies that are becoming commonplace, especially in safety critical industries. This is the face of medicine in industry today and CMS is at the forefront, not only professionally but also with respect to the personalised services we provide to our clients, with several of whom we have been associated for many years.
Today we remain a privately owned business, with strong moral values and a corporate outlook. We employ over 50 staff comprised of a mix of doctors, nurses and admin staff. We service a diverse industry segment ranging from manufacturing, construction, transport, rail, off shore and diving, aviation, travel, and service industries. Our clients come from both government agencies and private enterprises to which we have contracted service offerings.
Our point of differentiation is the ability to be flexible, operate on the premises of our clients and turn around medical results on the same day. We have specialist physicians and registered nurses that are mobile and can cover all geographies. We provide advisory and consultancy services ranging from the establishment and review of policy frameworks, and training materials to aid risk mitigation in the work force.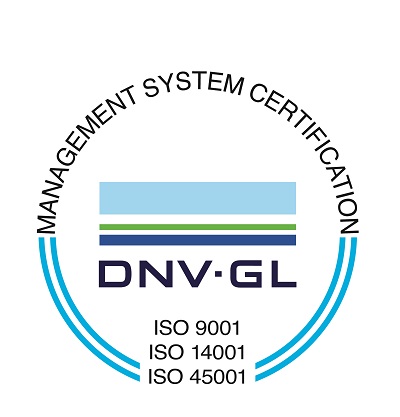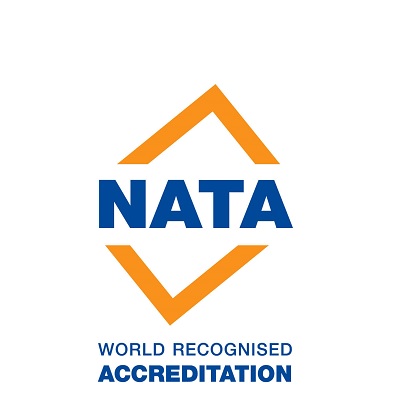 Technical competence and best practice standards is at the core of our business. Having attained our ISO and NATA Certification demonstrates to customers and business partners that Company Medical Services has met a strict standard that ensures consistently high quality services and is dedicated to continuous improvement.
NATA accreditation is recognition that our testing procedures meet the following Standards for Drug & Alcohol Testing:
AS/NZS 4308 - Drugs for Toxicological Purposes in Urine - Section 2: Specimen Collection, Storage, Handling and Dispatch
AS/NZS 4308 - Drugs for Toxicological Purposes in Urine - Appendix A: On-site Screening Procedures
AS/NZS 4760:2006 - Drugs for Toxicological Purposes in Oral Fluid - Section 2: Collection, Storage, Handling and Dispatch
Quality Policy
At Company Medical Services ("CMS" or "Company"), Quality is an integral part of our Corporate Business Principles. Our company strives to achieve sustainable growth through consistently satisfying the diverse needs and expectations of our clients. CMS is committed to the effective implementation of the Quality Management System (QMS) in compliance with ISO 9001 and 15189 Standard and other relevant legislation, regulations, codes of practice, and guidelines.
To achieve this objective, we will:
Provide services that meet or exceed the standards prescribed in relevant agreements, contracts, codes and statutory obligations;
Establishing the good professional practice, examinations that are fit for intended use;
Maintaining accurate and state of art technology equipment for testing and ethical practices;
Deliver added value to our clients by identifying, monitoring and responding to their needs, expectations and levels of satisfaction;
Set measurable targets and seek to continually improve the delivery of our services;
Continually review and improve the effectiveness of the Management System;
In providing quality services, we will embrace new ideas, technology and innovation;
Ensure our suppliers, contractors and visitors operate in accordance with this policy;
The Objectives of Management System are:
To understand the needs and strive to earn confidence and satisfy the needs of customers;
To ensure that tests are always carried out in accordance with established methods;
To establish repeatability and reproducibility of test results;
Continual improvement of performance through review and actions, feedback, updating to latest technology (equipment and training needs);
It shall be the responsibility of all personnel that they familiarize themselves with the documents, policies and procedures and implement them in true spirit;
Occupational Health and Safety Policy
Company Medical Services ("CMS" or "Company") is committed to support the health, safety, and welfare of all relevant interested parties and to the people affected by our undertakings. CMS continuously supports improvements of workplace health and safety by adopting a planned systematic approach to Occupational Health and Safety. This approach includes risk management and consultation.
As part of our overall commitment CMS is committed to:
Complying with all relevant OH&S legislation, regulations, codes of practice, and guidelines;
Documenting, implementing and communicating OH&S policy to all relevant interested parties;
Providing a safe environment for all workers and visitors to our workplace;
Providing and maintaining buildings, equipment and plant in safe working condition;
Supporting the ongoing training and assessment of workers;
Developing, implementing and monitoring safe work practices;
Continuously improving the standards of health and safety in the workplace;
Managing risks in the workplace;
Providing information, instruction and supervision;
Establishing measurable objectives and targets aimed at eliminating work related injury and illnesses;
Ensure all accidents, hazards and near misses are recorded, reported and investigated to determine possible causes;
Report all workplace injuries, near misses and illnesses caused by work immediately to your manager;
Protecting all relevant parties from reprisals when reporting incident, hazards, risk and opportunities;
The focus of Company Medical Services's health and safety management system is preventing hazards. We will develop a framework for health and safety management and a plan for systematic risk assessment and control of hazards, to progressively improve safe behaviours and safe systems of work across the business.
Enquire Now
Simply complete the form below and we'll be in touch as soon as possible.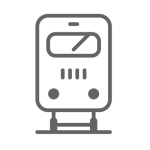 Rail Medicals in all Australian jurisdictions including a "One stop shop" in association with our partner Rail Training Organisations.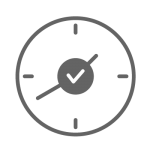 Our pre-employment medicals are customised to accommodate the requirements of the job.