Medical assessments
that are customised to
suit the requirements
of the job.
Pre-Employment Medical Examinations
The health and safety of a workforce is an integral part of any productive organisation ensuring employees are fit and healthy and have the ability to perform the requirements of the job.
Our pre-employment medicals are customised to accommodate the specific job requirements. We take the time to understand the job description, the safety aspects of the environment they will be working under, as well as comprehensive occupational, family and personal history.
Our baseline medicals include:
Height, weight, body mass index (BMI)
Visual acuity including colour vision test
Hearing test including Audiometry
Cardiovascular examination
Musculoskeletal examination
Central nervous system examination
Respiratory examination including Spirometry
Drug & Alcohol Testing
Chest X-Ray (optional)
Different to medical examinations, a Functional Capacity Evaluation (FCE) is an
assessment of:
Physical flexibility
Physical strength; and
Aerobic Fitness
FCEs may be appropriate where the employee is working in confined space, requires significant labour intensive work, exposed to hazardous materials, or working at heights.
Enquire Now
We offer medicals across Victoria, Queensland, NSW and WA. To find out about your nearest available clinic, call us on 1300 212 208 Or fill out the enquiry form.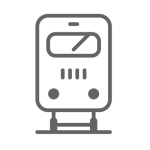 Rail Medicals in all Australian jurisdictions including a "One stop shop" in association with our partner Rail Training Organisations.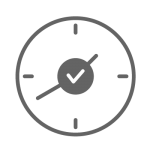 Our pre-employment medicals are customised to accommodate the requirements of the job.