Committed to
providing our valued clients
with the highest possible level of
audiometric testing services.
Occupational Noise Management
Occupational Health and Safety regulations requires that appropriate control measures are in place if employees are exposed to:
85 dB (A) average equivalent for 8 hours
140 dB (C) peak
Based on the National Standard for Occupational Noise – the hearing of employees exposed to noise can be monitored through regular audiometric examinations (Hearing Tests).
Any changes in hearing levels over time revealed by audiometry should be thoroughly investigated as to their cause(s) and the need for prevention.
An audiometric testing program should be available to any employee likely to be exposed to excessive noise even if they regularly use personal hearing protectors.
All testing should be conducted by appropriately trained and experienced professionals, ensuring that procedures and equipment used are in accordance with specifications of the Australian/New Zealand Standard AS/NZS 1269.
The audiometric testing should include an initial reference test with periodic monitoring audiometric tests to follow. Monitoring audiometry should be carried out every 12 months.
Company Medical Services have medically trained staff with the requisite experience to conduct audiometry testing onsite or at our clinic rooms.
Enquire Now
We offer medicals across Victoria, Queensland, NSW and WA. To find out about your nearest available clinic, call us on 1300 212 208 Or fill out the enquiry form.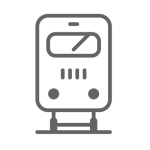 Rail Medicals in all Australian jurisdictions including a "One stop shop" in association with our partner Rail Training Organisations.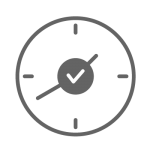 Our pre-employment medicals are customised to accommodate the requirements of the job.