Building a Healthier and Safer Workplace
We have locations nationally
We can come onsite
We can deliver results same day
We are competitively priced
We have accredited medical practitioners for all types of medicals
The key to a productive workforce is ensuring that staff are medically fit for and well trained for jobs that may expose them to harm.
In this day and age, informed employers realise that workplace health and safety is no longer simply about the management of Workers Compensation claims and Injury Management. A strategy that prevents risk both enhances profitability and reduces costs.
A pre-employment health assessment is an effective tool used to screen workers for risks that may limit their ability to perform the job safely and effectively.
Every job is different and at CMS, we recognise this. We work with the employer to understand the job requirements before custom building a pre-employment medical that tests for the suitability of the candidate. We have qualified medical practitioners and health professionals who are skilled in work place health assessments.
We take a partnership approach with our customers and work with them long term to achieve their desired goals.
We are flexible, responsive and customer service driven. When you call us, you will speak with real people who understand the industry and be responsive to your needs.
View our range or Corporate Medical Services below.
Enquire Now
We offer medicals across Victoria, Queensland, NSW and WA. To find out about your nearest available clinic, call us on 1300 212 208 Or fill out the enquiry form.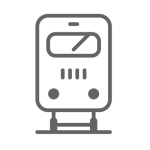 Rail Medicals in all Australian jurisdictions including a "One stop shop" in association with our partner Rail Training Organisations.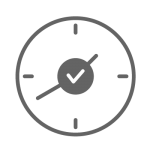 Our pre-employment medicals are customised to accommodate the requirements of the job.