Assistance with development of
Drug & Alcohol Policies and
Management Plans as well as
testing in accordance with
AS/NZS 4308: 2008 requirements.
Drug & Alcohol Testing and Management
Alcohol and other drug usage becomes an issue if a worker's ability to exercise judgement, coordination, motor control, concentration and alertness at the workplace is impaired.
The goal for developing a Drug and Alcohol Policy in the workplace is to prevent and reduce harm associated with people being impaired by drugs and alcohol and promote the safety of the workplace and public.
An effective strategy is to implement random Drug & Alcohol testing in the workplace for all employees and subcontractors.
Frequency of testing is recommended to be at least 4 times a year targeting a minimum selection of 10% of the total workforce.
We offer Urine Drug & Alcohol Testing, conducted in accordance with Australian Standard AS/NZS4308:2008.
Any initial non-negative urine drug test results are sent to a NATA accredited laboratory for mandatory confirmatory GCMS testing.
We also offer Breath Alcohol testing, consistent with Australian Standards AS3457:1997 using calibrated, hand-held Type-2 electronic devices.
Enquire Now
We offer medicals across Victoria, Queensland, NSW and WA. To find out about your nearest available clinic, call us on 1300 212 208 Or fill out the enquiry form.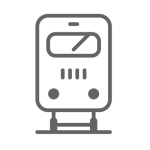 Rail Medicals in all Australian jurisdictions including a "One stop shop" in association with our partner Rail Training Organisations.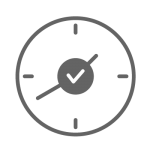 Our pre-employment medicals are customised to accommodate the requirements of the job.