Applicants for
CAMS competition licences
must comply with CAMS medical criteria.
CAMS Racing Medical
CAMS (Confederation of Australia Motor Sport) Racing Medicals are conducted to ensure the safety of the driver, support teams and spectators. Motor racing is a demanding and dangerous sport and CAMS must ensure everyone involved is capable of driving safely
What is involved in a CAMS Racing Medical?
A CAMS Racing Medical involves a general medical examination on your cardiovascular system, locomotor system, urinary examination and vision examination.
In addition to the above, CAMS Racing Medicals also incorporate coronary risk analysis and therefore, you will require the following pathology tests ahead of your appointment:
LDL and HDL Cholesterol Fasting
Glucose
ECG
We can issue you with a pathology request form upon confirmation of your appointment with us.
Do I need a CAMS Racing Medical?
You will need a CAMS Racing Medical if:
You are a new applicant for a circuit or supercart licence
You are over 45 years old and did not have a medical last year
You have a medical condition that requires an annual medical
You have been advised by CAMS that you need a medical this year
You are applying for an international licence
Enquire Now
We offer medicals across Victoria, Queensland, NSW and WA. To find out about your nearest available clinic, call us on 1300 212 208 Or fill out the enquiry form.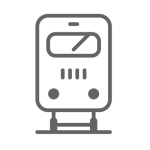 Rail Medicals in all Australian jurisdictions including a "One stop shop" in association with our partner Rail Training Organisations.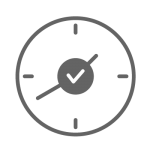 Our pre-employment medicals are customised to accommodate the requirements of the job.