More than 95%
of skin cancers
are caused by the sun,
thus it is important to
check your employees'
skin health regularly.
Did you know…?
Australia has one of the highest rates of skin cancer in the world with two to three times the rates of Canada, the US and UK. [1]
There are three main types of skin cancer with two in three Australians will be diagnosed with skin cancers by the time they are 70. [2]
Why do Skin Checks?
Prevention is better than cure: Early detection of skin cancer or suspicious skin lesion via a skin check can increase the chance of avoiding surgery or skin disfigurement
Higher chances of cure: Doctors use a number of tools and techniques to examine beyond what the naked eye can see – early detection and treatment of melanomas are cured in 90% of cases
Our experience medical professionals use dermatoscope to examine the areas exposed to the sun's ultraviolet radiation and will educate your employees on preventative measures to help improve sun safe behaviours and prevent ongoing skin damage.
Staples MP, Elwood M, Burton RC, Williams JL, Marks R, Giles GG. Non-melanoma skin cancer in Australia: the 2002 national survey and trends since 1985. Med J Aust. 2006;184(1):6-10
Ferlay J, Soerjomatram I, Ervik M, Dikshit R, Eser S, Mathers C, Rebelo M, Parkin D, Forman D, Bray F. GLOBOCAN 2012 v1.0, Cancer Incidence and Mortality Worldwide: IARC CancerBase No. 11. IARC, World Health Organisation, 2013.
Enquire Now
Simply complete the form below and we'll be in touch as soon as possible.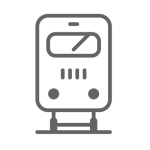 Rail Medicals in all Australian jurisdictions including a "One stop shop" in association with our partner Rail Training Organisations.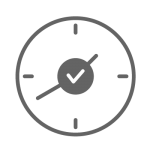 Our pre-employment medicals are customised to accommodate the requirements of the job.