Medicals for
Private, Commercial &
Airline Transport Pilots.
Why is an aviation medical certificate required?
The health of air crew and air traffic controllers (ATCs) is an important consideration and all pilots and ATCs must meet certain medical standards to ensure that their health status does not pose a risk to the safety of air navigation.
To maintain and enhance aviation safety, a valid medical certificate appropriate for the class of licence is required.
The Aviation Medicine Branch of CASA issues aviation medical certificates to applicants who meet the relevant medical standard.
Designated Aviation Medical Practitioners (DAMEs) are practitioners approved to perform medical examinations to meet the provisions of the Civil Aviation Act 1988.
Class 1 Medical Certificate
Class 1 medical certificate standard applies to holders of an Air Transport Pilot Licence, Commercial Pilot Licence (other than balloons), Multi-crew Pilot (aeroplane) Licence, Flight Engineer Licence or Student Flight Engineer Licence.
Unless otherwise advised by the Aviation Medicine Section, a Class 1 medical certificate is valid for one year.
Class 2 Medical Certificate
Class 2 medical standard applies to holders of a Recreational Pilot Licence, Private Pilot Licence and a Commercial Pilot (Balloon) Licence.
A minimum of a Class 2 medical certificate is also required by a student pilot before they can fly solo.
Unless otherwise advised by the Aviation Medicine Section, a Class 2 medical certificate is valid for four years for applicants less than 40 years of age on the day of the medical examination or two years for those aged over 40 years.
Enquire Now
We offer medicals across Victoria, Queensland, NSW and WA. To find out about your nearest available clinic, call us on 1300 212 208 Or fill out the enquiry form.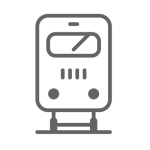 Rail Medicals in all Australian jurisdictions including a "One stop shop" in association with our partner Rail Training Organisations.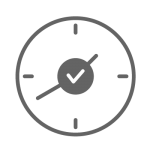 Our pre-employment medicals are customised to accommodate the requirements of the job.