Health Services for
Residential Aged Care
Health Services for Residential Aged Care
Company Medical Services is redefining access to affordable health care for residents in aged care. We do this by offering a Collaborative Care Model with a team of doctors, nurses, geriatrician, carers and allied health professionals supporting the health care needs of residents.
The key benefits are:
Improved access to doctors and specialists through a combination of face to face consultations and virtual care
Increased frequency of monitoring through regular routine consultations avoiding preventable hospitalisations and improving health outcomes
Improve coordination of care to ensure residents receive the right care in the right place at the right time
Increase the efficiency and effectiveness of health services for residents, particularly those at risk
Access to affordable health care through a bulk billed service model
Improved continuation of care and clinical handover through integration of health systems and records
Seamless and simple booking system
Secure data access and video conferencing
Allows closer involvement of family members and carers with consultations with facility staff and health care professionals
Stronger collaboration between clinicians in primary care and the care facility
This model addresses several of the Recommendations from the Royal Commission into Aged Care
Enquire Now
We offer medicals across Victoria, Queensland, NSW and WA. To find out about your nearest available clinic, call us on 1300 212 208 Or fill out the enquiry form.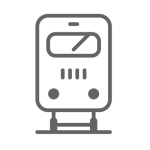 Rail Medicals in all Australian jurisdictions including a "One stop shop" in association with our partner Rail Training Organisations.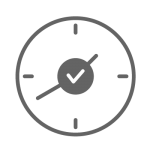 Our pre-employment medicals are customised to accommodate the requirements of the job.