Medicals for drivers
of commercial vehicles.
Commercial Drivers Medical
Drivers of commercial vehicles such as trucks, buses, taxi, uber, and vehicles carrying dangerous goods must meet certain medical standards to ensure public and personal safety.
Professional driving requires strong focus, excellent visual acuity, fast instincts, good judgement, and the ability to respond quickly. Hence, the physical capability of drivers are of utmost importance.
Commercial vehicle drivers are required to comply with legislation, and be certified as 'fit to drive', in accordance with the Assessing Fitness to Drive 2016 standards for commercial vehicle drivers, published by Austroads and the National Transport Commission.
Medical assessments must be carried out 3 yearly for commercial drivers below the age of 50, and annually for those drivers 50 and over.
Enquire Now
We offer medicals across Victoria, Queensland, NSW and WA. To find out about your nearest available clinic, call us on 1300 212 208 Or fill out the enquiry form.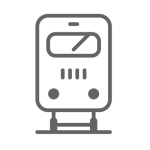 Rail Medicals in all Australian jurisdictions including a "One stop shop" in association with our partner Rail Training Organisations.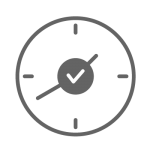 Our pre-employment medicals are customised to accommodate the requirements of the job.