Medicals for
professional & recreational divers.
Recreational and Occupational Diving
Scuba diving can involve an element of risk and some medical conditions can increase the level of risk whilst underwater.
Under the Australian Standards, there are strict medical requirements which must be adhered to ensure personal safety.
Occupational dive medicals have an expiry date, and must be dated less than 12 months prior to diving.
The purpose of a the dive medical is to assess the medical risks of diving and communicate these risks to the diver, and or their legal guardian, and the diving organisation that will have responsibility for them.
This includes the assessment of general risks relating to breathing in high pressure environment and specific risks relating to the health of each individual.
The medical risk assessment should only be conducted by a medical practitioner who has successfully competed a post graduate course approved by the South Pacific Underwater Medicine Society Incorporated (SPUMS).
What is involved in a Dive Medical?
SPUMS does not recommend diving for children under the age of 14 years. Any medical risk assessment of children under the age of 16 should include parents or guardians.
From the Age of 45 years, all divers should have regular assessments at no longer than 5 yearly intervals, with emphasis on evaluation of cardiovascular fitness and pulmonary reserves.
Overview of fitness criteria:
General fitness
Weight
Vision
Ear, nose and throat
Dental
Central Nervous system
Mental health disorders
Cardiovascular system
Respiratory system
Gastro-intestinal tract
Musculoskeletal
Pregnancy
Diabetes mellitus
Company Medical Services has been conducting both recreational and occupational dive medicals for years and have experience of all ages.
Our doctors are SPUMS accredited.
We recognise that your time is important, so for efficiency and scale, we can perform onsite medicals if numbers permit.
Enquire Now
We offer medicals across Victoria, Queensland, NSW and WA. To find out about your nearest available clinic, call us on 1300 212 208 Or fill out the enquiry form.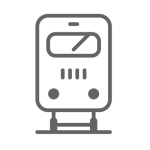 Rail Medicals in all Australian jurisdictions including a "One stop shop" in association with our partner Rail Training Organisations.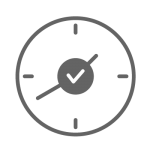 Our pre-employment medicals are customised to accommodate the requirements of the job.